Sometimes your man's version of casual fashion gets expressed through basketball shorts and flip flops. Although our guys may look super cute and comfy in this casual style, it's time to teach them how to upgrade. Casual fashion for men doesn't have to be extravagant or break the bank. However, they may need some style guidance from us ladies— we are the people who made prancing around in chic, but comfortable, leggings mainstream. Why not provide your man with a comfortable and stylish look? 
Whether it's the beach or the big city, you'll probably see at least one fratty looking dude sporting a button down printed with little pineapples. They give off a party vibe with the print, but also scream "I am a sophisticated young man" because of the buttons. We may roll our eyes at the thought of our boyfriends wearing one printed with tiny animated hamburgers when meeting the parents for the first time, but, hey, being unique is cool nowadays right? So why not let your BF's freak flag fly? 
With fall soon approaching your BF needs a way to say cozy for those late nights walking back from the library or drunk by a bonfire. "Champion sweatshirts are my go to casual clothing item. They're really comfortable and look dope too," said American University junior Colton Best. An added bonus here—this sweatshirt feels comfy and cute enough to hold hostage for a while. 
When we think of this cute white sneaker named after the famous tennis player, we usually imagine the classic sorority girl. However, these pearly white sneaks were originally intended for men. Have your man sport them to both a chic bar or even a sporting event. "You can't go wrong with Stan Smiths because they're so simple so they can work for anyone. They have a cool unisex style too making them the perfect gift to give," said AU junior Hannah Taylor. How cute would your Insta be with both you and the BF sporting matching shoes in front of the Eiffel Tower abroad? 
You think Kim Kardashian didn't have anything to do with Kanye's cool line of denim jackets? Wrong. She definitely influenced him. And you should get bae a cool one, too. The greatest part about denim jackets is they keep you warm but also they are very customizable and casual. Don't want his jacket to match everyone else's? Find some cool patches and stitching to personalize it. How cool would it sound to add his initials? Even better— if he layers it up in the winter and dresses it down in the spring, he can wear this all day, everyday.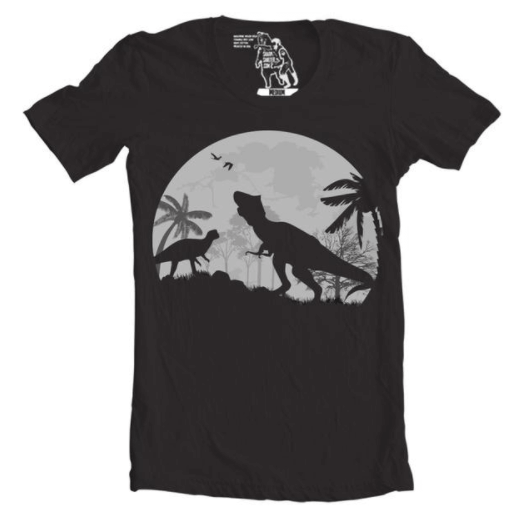 He probably has an entire closet full of plain, bland tees. I'm sure you're sick of seeing them too. Instead, he could pair a cool printed design with both jeans in the winter and shorts in the summer. Let him embrace his inner paleontologist or just his love for his favorite childhood toy.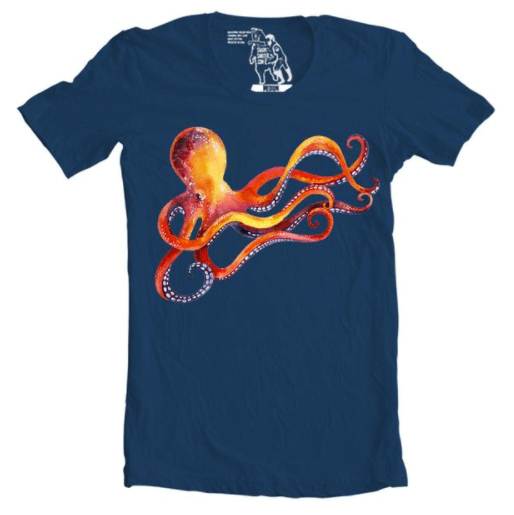 Men love a fun, cool shirt they can wear a variety of places such as the beach or a casual dinner. They also especially love getting compliments on quirky finds that look thrift shop fresh. "I like wearing printed tees because they are super personalized and so customizable. They're unique and give me the ability to express myself through my style," said AU grad Mike Lowenthal. 
There comes a time in every frat star's life that they must trade their alcohol stained garb for a more professional look. However, you don't need to wear a formal suit jacket to get that Mad Men look. Imagine how sexy he'll look while balancing the line between professional and casual. Buy your man something #adult and inspire him to clean up his act before he graduates.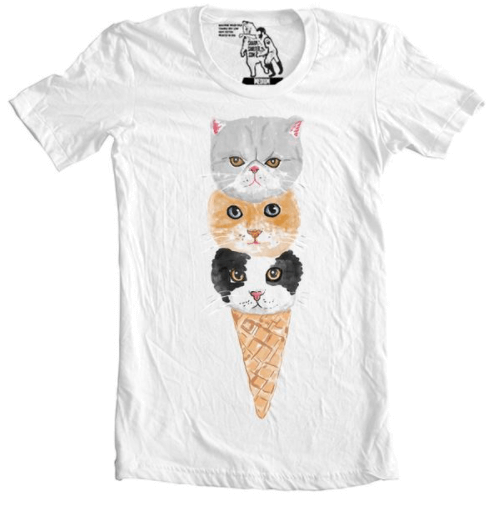 Allergies won't stop most people from loving the cute and furry kitten. He loves his cat almost as much as he loves you, and he'll love you even more if you give him something adorable AF. It may be a wise choice to get something even you'll love for your guy so you can always snag it back when you want. Sounds like a win-win all around. 
Men often complain about the slight inconveniences they come across in their lives. Awkward fitting boxer briefs seem like a topic women don't understand. Many women have had an awkward fitting thong experience— no wonder Victoria's Secret underwear is so cheap. Anyways, you're sick of hearing him complain, am I right? So try giving him something breathable and casual. His whines come to an end and most likely the view will be very nice for you, too. "I wear Calvin Klein anything when I want to feel like a boss but only have enough energy to dress like it's gym day," said AU junior Will Kuttruff.
No one wants to freeze to death especially if they live in places like Vermont or New Hampshire. "Where I'm from we call Patagonias Patagucci. They're so nice and make an awesome gift," said AU sophomore Jordan Buckman. Whether he just needs something warm but durable for outside beer pong in late October or forgot to pack anything warm for the winter, something snuggly will go a long way.